Elprotronic Gang Programmers
Comes with its own GUI software and capable of programming one MCU or 100's of MCU's at the same time. Recognized by most chip-vendors as a leading flash programming production tools, XStream sets the standard for fast deployment of 100's of target boards simultaneously for either field testing or even full production.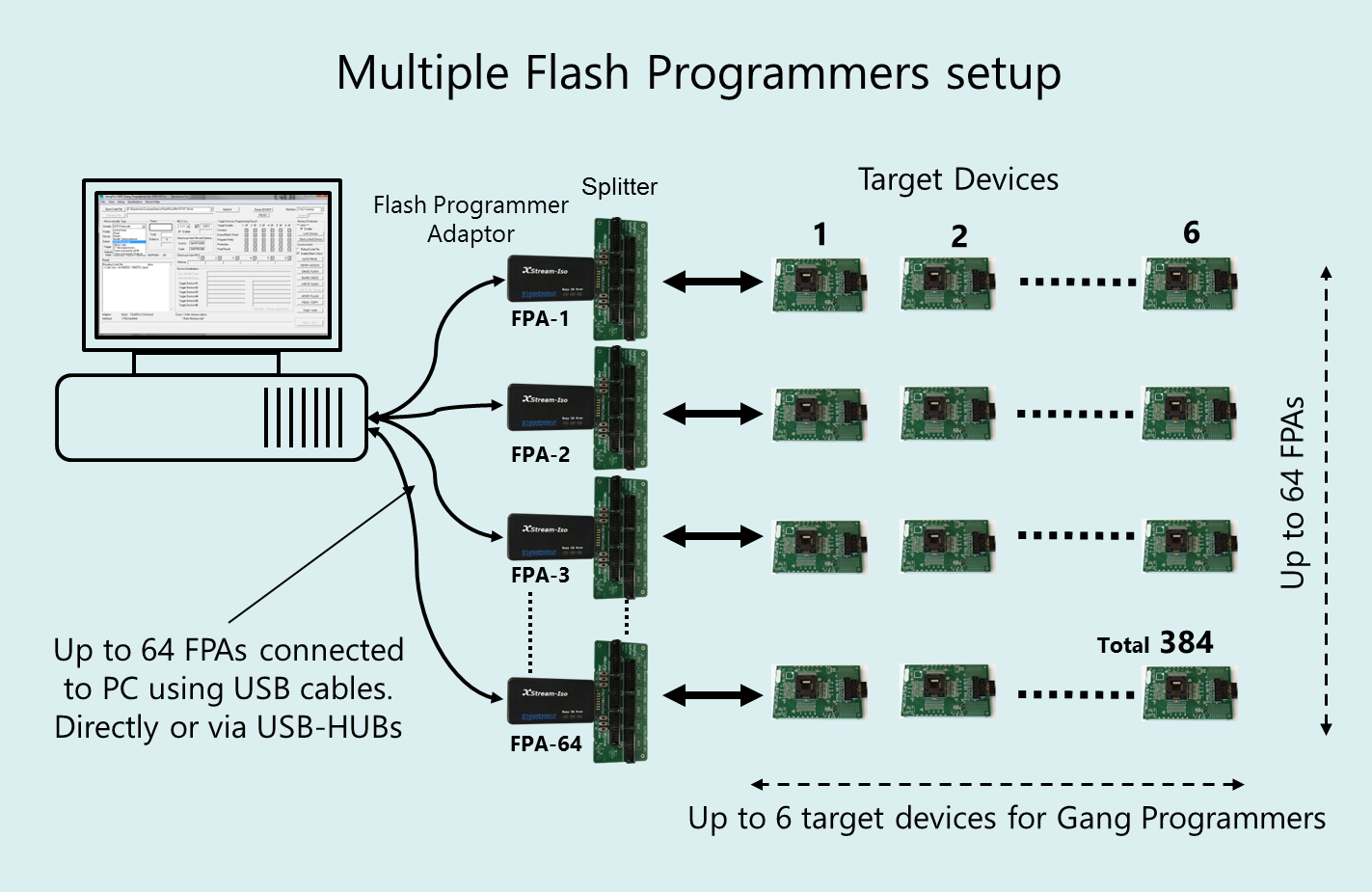 XStream Features:
Data transfer up to 1 Mbytes/s
JTAG/SWD speed up to 20 MHz
Galvanic Isolation 2.5 kV
Vcc: 1.65 – 4.0 V, current up to 200 mA
Current measurements 20uA – 500 mA
Up to 64 adapters can be connected to one PC
Each adapter can program 6 devices (Total 384 target board)
Checksum verification
No Code size limitations
Full memory or page-memory erase capability
Easy to use Windows based GUI (comes with API version too)
Comply with FCC and CE requirements
XStream Flashers and Gang Programmers support most Chip-vendors ARM devices from STMicro, NXP, Atmel, SiLab as well as TI MSP430, TI Chipcon & TI C2000. They come ready to be used out-of-the-box with an easy to use software interface.
For more information and licensing please Contact Emprog
*XStreamTM is a trade mark of Elprotronic Inc, 35 Austin Rumble Crt. King City ON, L7B 0B2